Contact Information
Via Telephone:
Phone # - 800-795-1411
Fax # - 866-666-8844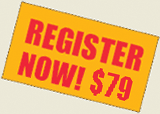 1st Credit Report FREE (Value of $39.95)



FREE & Unlimited access to over 500 Forms and agreements (some sites charge up to $39.95 per form)



Search your states Landlord Tenant Laws.



Post you VACANCIES for FREE (Value of $49.95 plus)



Report BAD TENANTS to the CREDIT BUREAUS.



LANDLORD Chatrooms - Ask quesitons to other landlords, share experiances, and learn from each other.



FREE Online Tutorials and Training (Value of $299)



Learn how to avoid paying taxes when you sell your investment property.



PLUS MUCH MORE ...

Landlord 411 Site Map
Your Source For Landlord Services

Contact Landlord411.com

10 Reasons to Join Landlord411
Tenant Screening

Real Estate Forms

Training

Articles

Landlord Chat Room

Debt Collection

Tenant Law

Property Management

Vacancy Center

Real Estate Investing

Maintenance

1031 Exchange
Landlord411.com - Your Source For Landlord Services
Landlord411.com - Tenant-Screening

Landlord411.com - Real Estate Forms

Landlord411.com - Training

Landlord411.com - Articles

Landlord411.com - Chat Room

Landlord411.com - Debt Collection

Landlord411.com - Tenant Law

Landlord411.com -Property Management

Landlord411.com -Vacancy Center

Landlord411.com - Real Estate Investing

Landlord411.com - Maintenance

Landlord411.com - 1031 Exchange